The President of United States, Donald Trump has cautioned politicians against violence ahead Edo State and Ondo State governorship polls.
Trump gave this warning while speaking through US Embassy in Nigeria on Friday.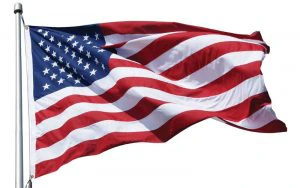 The Embassy on message shared on its official twitter handle @USinNigeria, stated that the United States government will continue to follow political developments ahead of off-cycle elections in the country as an ally of the control.
"As we approach the 2020 off-cycle elections in Edo and Ondo, we urge all stakeholders to work towards a free, fair, transparent, and peaceful process. We encourage all stakeholders, including INEC, political parties, and the security services, to continue to improve the electoral process". The statement read.
United States however, urged stakeholders in the two state to ensure peaceful and transparent electoral processes that will projects Nigeria as the leader of the Africa continent like of it's United State Of America counterpart amidst the countries of the world.The views expressed in this article are the writer's, they do