The PM "paused" his Brexit bill on Tuesday after MPs rejected his plan to fast-track it through Parliament.
Now EU leaders will consider whether to grant a delay to the 31 October Brexit deadline and what length it should be.
Mr Johnson was forced by law to send a letter the EU requesting a three-month extension but he insists the UK will still leave at the end of October.
Taoiseach (Irish prime minister) Leo Varadkar has confirmed he supports the proposal to grant the UK's request for a three month extension.
Mr Johnson may want a general election, but he cannot simply call one, as prime ministers did before the passage of the 2011 Fixed Term Parliament Act.
The move would need the backing of Parliament, and opposition MPs have previously ruled out holding one until the possibility of a no-deal Brexit on 31 October was ruled out altogether.
Justice Secretary Robert Buckland told BBC Breakfast that "regrettably it does seem that a general election is the only way to sort this impasse out".
His opposite number, Labour's Richard Burgon, told BBC Radio 4's Today programme his party would agree to a general election if the EU granted an extension because it meant a no-deal Brexit would certainly be "off the table".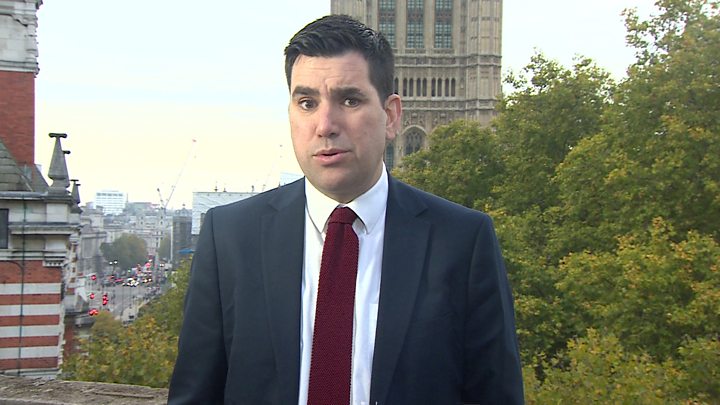 There is also the option of a further referendum, although it would require a Brexit delay and, most likely, a change of government first.
However, Mr Burgon said holding a referendum before an election – a move favoured by some of his Labour colleagues – was "fantasy politics".
The SNP has indicated it wants an extension to allow for a general election, while the Liberal Democrats say the PM needs to get an extension to allow a further referendum. Both parties would rather the UK revoked Article 50 and stopped the Brexit process.
Some Conservative MPs say the government should take the Labour Party up on its offer to come up with a timetable for the Withdrawal Agreement Bill that satisfies all sides.
MPs voted to back the first stage of bill, which would enact Boris Johnson's deal, on Tuesday – the first time Parliament has expressed approval for a Brexit agreement.
They had been due to debate it on Wednesday and Thursday, but after voting against that timetable, they will instead discuss the contents of the Queen's Speech, which sets out the government's plans for the next session of Parliament.