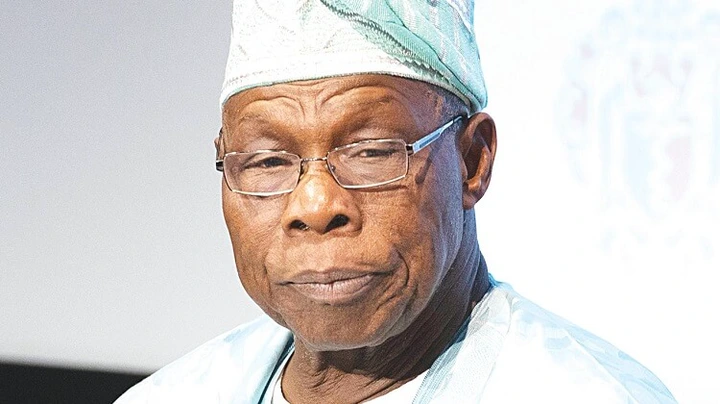 Former President Olusegun Obasanjo has said his parents named him "Olusegun" because he stayed more than nine months in the womb before his mother gave birth to him.
Obasanjo disclosed this in an interview with Mogbede TV, a Yoruba online television channel over the weekend.
The former Nigerian leader said his parents believed some evil forces were responsible for his mother's prolonged pregnancy and so when he was eventually delivered, they gave God the glory by naming him Olusegun-meaning God had won.
On how he got his middle name-Okikiola, he said his parents had consulted the oracles and were told that he would be a famous person in life.
"My parents went for consultations when they gave birth to me and were told that the child would be famous so they named me Okikiola," he stated. Okiki in Yoruba means fame.-
The Ibogun-Olaogun born general also revealed that his late father was named "Obasanjo" because he was the first child of his parents to stay after birth.
" My father's parents lost all their children before he was born; they never stay after birth. So when they gave birth to my father, they did not do his naming ceremony because they wanted to wait and see if he would stay. So when he didn't die as the others, they gave him Obasanjo," he explained.
Obasanjo was born on March 5, 1937.
The views expressed in this article are the writer's, they do not reflect the views of Opera News.