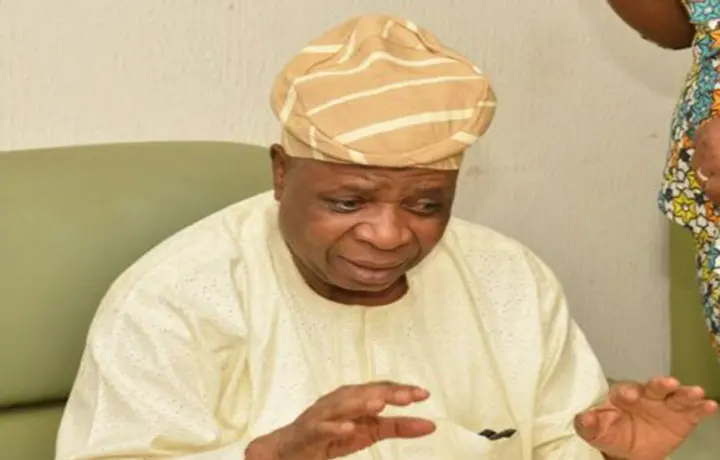 Lagos – Chief Ebenezer Babatope, a former Minister of Transport, has appealed to President Muhammadu Buhari to wade into the political crisis in Edo state by calling to order Comrade Adams Oshiomhole, former National Chairman of the ruling All Progressives Congress (APC).
Speaking in a chat with INDEPENDENT, Babatope, a chieftain of the Peoples Democratic Party (PDP), said Oshiomhole in his desperation to oust Governor Godwin Obaseki is ready to go to any length, including use of thugs to achieve his aim.
While calling on the people of Edo to be vigilant, Babatope said he is concerned that the situation if not urgently addressed may have negative consequences on the September 19 governorship election in the state.
He said: "I am very sad about developments in Edo. It appears to me that President Muhammadu Buhari does not know the antics of this boy they call Adams Oshiomhole.
"He is a very dangerous man. This is the person doing all things to cause problems, not only in Edo but for Nigeria, especially before his removal as National chairman of APC.
"Unless President Buhari buckles up very well and call him to order, Oshiomhole will bring his government to an end. He is doing everything possible to ensure that if he doesn't have his way in removing Obaseki, then there will be no peace in Edo".
"Every well-meaning Nigerians must be concerned about what is happening in Edo because anti- democratic agents are being used in Edo by Oshiomhole and his group".
"If they are not careful, nobody may predict what may happen in the coming days. Buhari must ensure that he does not allow miscreants to cause unnecessary crisis in Edo and the country at large," he said.